Alfa Romeo Car Rentals at Lanzarote Airport
UNBEATABLE VALUE CAR RENTAL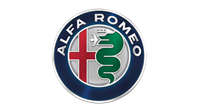 Alfa Romeo - Lanzarote Airport
check_circle
4 Alfa Romeo car rental quotations searched.
Popular Alfa Romeo models to rent:
About Alfa Romeo Rental Cars at Lanzarote Airport
Italian luxury meets Canarian adventure when you choose an Alfa Romeo for your Lanzarote journey. Alfa Romeo, a brand steeped in history, heritage, and a reputation for performance and style, offers a unique driving experience. Known for their sporting prowess and elegant design, Alfa Romeo cars are an excellent choice for the discerning traveler. Whether you're in Lanzarote for business or leisure, these vehicles offer a mix of comfort, performance, and style that's hard to beat.
When you touch down at Lanzarote Airport, you're not just arriving at a destination; you're embarking on an amazing journey. And what better way to explore this beautiful Canary Island than in an Alfa Romeo?
Alfa Romeo Giulietta: Italian Style Meets Lanzarote's Landscape
The Alfa Romeo Giulietta is more than just a car; it's an experience. Offering a blend of performance and elegance, this compact executive car is perfect for navigating Lanzarote's diverse landscapes. Whether you're driving through the bustling streets of Arrecife or exploring the rugged volcanic terrain of Timanfaya, the Giulietta's responsive handling and powerful engine make it a joy to drive.
Inside, the Giulietta offers a refined, stylish interior with premium materials and cutting-edge technology. It's an eco-conscious choice, too, thanks to its fuel-efficient engine and low emissions.
The Giulietta is offered by two renowned Lanzarote Airport Car Rental services: KEYANDGO and INTERRENT. If you're a business traveler seeking a reliable and stylish vehicle that reflects your professionalism, or a leisure traveler looking for a comfortable and responsive car to explore the island, the Alfa Romeo Giulietta is a fantastic choice.
So, for the best value in Lanzarote Airport Car Rental, consider the Alfa Romeo Giulietta. Its combination of Italian style and performance makes it the perfect companion for your Lanzarote adventure.
Alfa Romeo Vehicle Rentals by Group Available at Lanzarote Airport
Which Car Rental Companies Offer Rental of Alfa Romeo Cars from Lanzarote Airport?
Alfa Romeo Vehicle Rental at Lanzarote Airport - FAQ
question_answer Which car rental companies offer Alfa Romeo car rentals at Lanzarote Airport?
question_answer Which car rental company at Lanzarote Airport offers the cheapest Alfa Romeo car rentals?
question_answer Which manual/stick shift Alfa Romeo cars are available to rent at Lanzarote Airport?
The following manual/stick shift Alfa Romeo cars are available to rent at Lanzarote Airport:
Alfa Romeo Giulietta
Alternative Car Brands Available to Rent at Lanzarote Airport
We have 116 different types of vehicles from 24 manufacturers provided by 24 car rental companies at Lanzarote Airport.
eco
Want to drive something a little greener on holiday?