Bus Transfers To and From Lanzarote Airport



Buses from Lanzarote Airport with Bus Routes and Times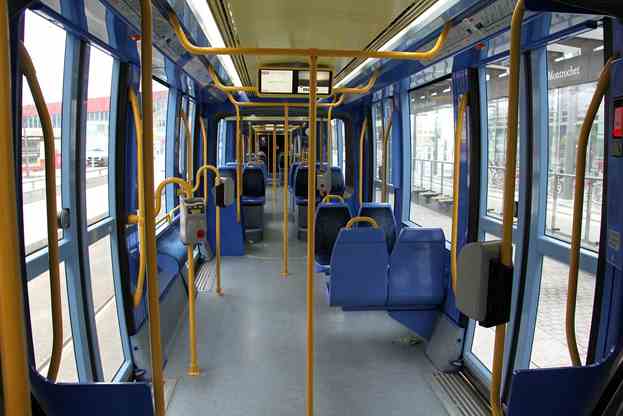 Lanzarote Airport serves 7.4 million passengers per annum, and is an important gateway for tourists travelling between many European cities and the Canary Islands. The airport is located in San Bartolome, Las Palmas, on the south-eastern coastline of Lanzarote Island. It is also very nearby the island's capital city, known as Arrecife, which is popular center for tourism, and features a bustling port as well. The terminals at Lanzarote Airport are well equipped with the facilities needed by their passengers, and arriving passengers will be able to reach their next destination by bus or taxi. The bus services, however, are much more cost effective than all other forms of transport on the island of Lanzarote.
Lanzarote Airport consists of two terminal buildings, referred to as Terminal 1 and Terminal 2. The majority of domestic and international flights are handled from Terminal 1, as this is larger building, with a capacity for six million passengers per annum. The arrivals area of this terminal is on the ground floor, and passengers will find the bus stops just outside the main arrivals lobby. Terminal 2 of Lanzarote Airport was designed over the old passenger building, and is now used by the airline carrier of Binter Canarias for all inter-island flight traffic. It is a smaller building, with six check-in desks and three boarding gates. However, it has a very convenient layout, and once passengers have collected their luggage, they will find the bus stops directly outside the arrivals area.
Lanzarote Airport buses travel to the nearby areas of Arrecife and Playa Honda, and there are two routes available from the airport. The routes are referred to as the Circle Line 22 and the Circle Line 23. Passengers travelling to Playa Honda will use the Circle Line 22 bus, which is available Monday to Friday, but not on public holidays. The bus stops at both terminal buildings as well as at a number of destinations before reaching the main bus station in Arrecife, for example, Esquina C/Mastil, Deniland, Playa del Reducto and Juzgados. Another Circle Line 22 bus operates on Saturdays, Sundays and holidays, and this bus stops at most of the same destinations, but at a couple of others as well.
The Circle Line 23 bus travels to Arrecife, the capital city of Lanzarote Island, every day of the week, and on holidays as well. The bus route starts at the main bus station in Arrecife, and stops at Registro de le Propiedad, Rotonda S.Fco. Javier, Playa del Reducto, Polígono de Playa Honda and both terminal buildings at Lanzarote Airport. Further information regarding the bus times and schedules can be found at https://www.arrecifebus.com.
Passengers who would like to travel by bus to other areas of the island will find plenty of connections available from the main bus station in Arrecife. In general, the bus services on all the Canary Islands are very extensive and well organised, and reach just about all the towns and cities of the islands. The bus services are also considered to be very reliable and cost effective, and the vehicles used are late models in excellent condition with features such as air conditioning and comfortable seating.
From Lanzarote Airport, the bus fares are approximately €1.20 to both Arrecife and Playa Honda, and tickets can be purchased from the bus driver. Passengers are advised to try and provide the correct amount of money for the journey, but the driver should be able to provide change for up to €10.00. Alternatively, passengers who will be using the bus services on the island can purchase a Bono Bus Card, for either €12.00 or €22.00, and the price of each journey taken is deducted from the card's original balance. The card also provides its users with a 30% discount on the normal rates, and can be used on all bus routes. Children under the age of four who do not take up a seat may travel for free.
The Lanzarote Airport buses can offer transport for disabled passengers in wheelchairs, and for parents with baby strollers. There is a special area on the bus that offers space for wheelchair bound passengers, and this area should not be occupied by anyone else. Visually impaired passengers may also bring their guide dogs on board the buses.
Alternative bus services available from Lanzarote Airport may include those offered by the hotels in the region, or those by private companies. Many of the larger hotels have their own shuttle buses for the transport of their guests to and from the airport, and transport by private shuttle may be included in various holiday packages. Hotel shuttles are usually a complimentary service, but passengers must request their seat when booking their accommodation.
By Lanzarote Airport bus, Arrecife is just a fifteen to twenty-five minute journey, depending on traffic conditions, and by bus is therefore a very convenient way to travel to and from the airport.