Taxi Transfers To and From Lanzarote Airport
Find Unbeatable Value Taxi Transfers


Lanzarote Airport Taxis - Fares, Distances and Where to Find Them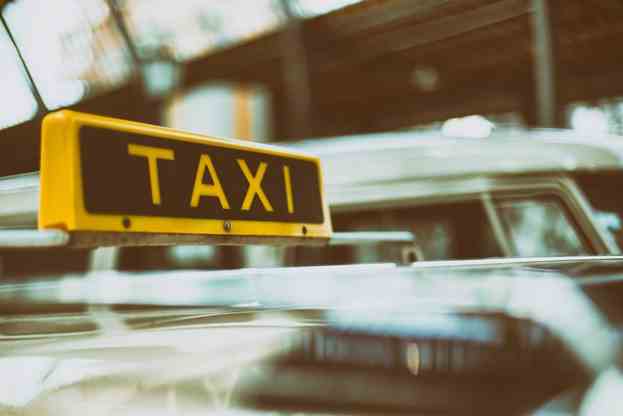 Lanzarote Airport is one of the larger airports serving Spain's famous Canary Islands, and is located on the island of Lanzarote. This island is towards the far east of all the Canaries, and is just north of Fuerteventura. It is a large Island, with many popular holiday resorts and beautiful golden beaches. Lanzarote Airport is found nearby Arrecife, the capital city of the island, as well as Playa Honda and Casas de Guasimeta. The airport is often therefore referred to as the Guasimeta Airport as well. Lanzarote Airport taxis provide an excellent way for passengers to travel to their next destination, and are quicker than the public bus services available. However, taxis are in general much more expensive than other forms of public transport on the island.
The taxis at Lanzarote Airport are conveniently found outside the arrivals area of both terminal buildings. Passengers arriving on inter-island flights will disembark from the aircraft at Terminal 2 of Lanzarote Airport, while all other flights will arrive at Terminal 1, which is the larger of the two terminals. Both terminals at the airport are considered to be "new", although Terminal 2 was constructed and designed over the original building of the airport, specifically for inter-island traffic, and to meet the unique needs of this special airport. All facilities within the terminals are clearly marked, in English, Spanish and German, and passengers will easily find the taxi ranks at the airport.
In general, there will be no need to pre-book your taxi from Lanzarote Airport, as there are always plenty available in the taxi ranks. However, passengers may contact the airport for more information, or to make a reservation at 928 520 176. The official airport taxi company can also be contacted at (0034) 630 207 305. Lanzarotetaxi has a wide fleet of vehicles available for the comfort of all passengers arriving at the airport in need of transport, from estate cars to limousines. Some of the vehicle models include Mercedes, Volkswagen, Opel, Peugeot and Skoda, and all vehicles are in excellent condition. Some of their vehicles are ideal for larger groups of passengers, of up to five or six people, while others are perfect for two or three. Estate cars are an option for passengers with many luggage items to transport.
The taxis at Lanzarote Airport will be able to take you to any hotel or port in the area, and are often used for the short journey to Arrecife, which is only five kilometers from the airport, and a quick fifteen-minute drive. The taxi fare to Arrecife will be approximately €11.00. Other popular areas and their approximate taxi fares include Costa Teguise - €20.00, Puerto del Carmen - €15.00, La Santa - €32.00, Puerto Calero - €19.00, Arrieta - €34.00, Caleta Famara - €31.00 and Playa Blanca - €41.00.
The average prices quoted above are for travelling during weekdays, between the hours of 06:00 and 22:00, as taxi fares for travelling between 22:00 and 06:00 on weekdays, and for travel on weekends and public holidays are a little more expensive. Passengers can effectively add between €2.00 and €10.00 onto the lower taxi rates for times of travel during the higher rate hours, depending on the overall length of your journey. Taxis in the Canaries charge per kilometer traveled, and therefore operate according to a meter system. However, the meter charges do not include the airport supplement fee of €1.65 and price per hour of waiting, which is €14.53. Although taxi drivers from the official airport taxi company are considered to be friendly and honest, it is recommended to confirm the average taxi fare to your destination before approaching the driver, and to also know a few words in Spanish so that you don't appear to be quite such an unsuspecting tourist! Average taxi fares should be available from the information desks within the terminal buildings.
Lanzarote Airport taxis may also be able to provide special vehicles for use by disabled passengers. These cars are specially adapted for the comfort of such individuals, with equipment such as ramps, anchorage systems and safety belts so that the customer will not need to get out of his/her wheelchair. A special taxi may need to be reserved in advance in order to be ready for your arrival at the airport. Otherwise, passengers can request a special car at the airport, but may need to wait a while for the vehicle to arrive. The terminal buildings of Lanzarote Airport are also fully equipped for the needs of disabled passengers.
Lanzarote Airport transfers may also be available from numerous private companies. A private transfer is similar to a taxi, but may be more ideal for larger numbers of passengers, or for those who prefer to pre-book their transport services. The driver of the service you requested will wait for you in the arrivals area, and escort you to the vehicle. A private transfer may be slightly less expensive than a taxi, and the company may also offer child seats for its younger passengers.
Lanzarote Airport taxis or Lanzarote Airport transfers are the ideal, and most comfortable and convenient way to reach the holiday resort area that you have chosen for your vacation in Lanzarote.
Taxi fares to & from Lanzarote Airport (ACE)
Taxi Transfer Customer Reviews
Available Transfer Options